Seasonal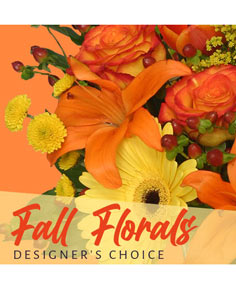 Stanley Flower Shop & More creates a tantalizing, seasonal potpourri of warm fall colors with their vibrant, fall flower designs. Select an arrangement with glowing fall colors to illuminate your Stanley, VA home. Show a little affection with a floral bouquet of autumn flowers. If you're more daring, be a little flirtatious with a fall vase arrangement filled with copper, saffron and pomegranate colored flowers. The expressions of fall can be found everywhere in Stanley VA. Whether you want a homespun delight or a festive centerpiece, fall magic is always available at Stanley Flower Shop & More.
**NO returns/exchanges/refunds on Fresh Flowers or Sympathy Flowers (silk) are allowed**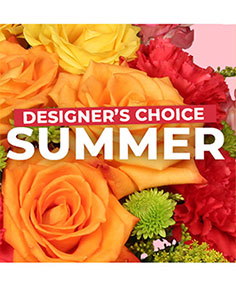 Stanley Flower Shop & More creates a sunny sensation with vibrant summer flowers. Select a sizzling summer flower arrangement to add pizazz to your home or office. Send a ray of sunshine with a floral bouquet of summer flowers. Add a punch of tropical colors to your summer fun with a glorious flower arrangement. Celebrate the carefree days of summer with a crescendo of garden delights arranged impeccably in a vase. From the first bang of the season to the end of Indian summer, Stanley Flower Shop & More creates a spectacular parade of colorful flower arrangements. Fun, festive and irresistible; the sheer pleasure of summer flowers awaits you in Stanley.
**NO returns/exchanges/refunds on Fresh Flowers or Sympathy Flowers (silk) are allowed**
**NO returns/exchanges/refunds on Fresh Flowers or Sympathy Flowers (silk) are allowed**